Samsung is chewing away at Apple's global share of smartphone profits, said Canaccord
Apple's slice of industry smartphone profits slid from 88 percent during the fourth quarter of 2017 to 83 percent during the first quarter, Canaccord Genuity said Tuesday.
While that statistic speaks volumes to the power of iPhone profit margins, but it also shows competitors are creeping in on Apple.
And even still, Canaccord raised Apple's (AAPL) price target to $180 based on anticipation of solid 2018 iPhone sales.
But there may be some rocky seas before the new iPhone launches, however.
Canaccord said Samsung's "improved results" helped chew away at Apple, while reduced losses from Sony and LG also helped even the playing field. Canaccord even included Chinese smartphone maker Huawei in the latest profit estimate report, a company that is finally making inroads in the U.S. by selling devices that don't require carrier contracts through outlets such as Best Buy (BBY) and Amazon (AMZN).
Canaccord expects Apple's sales to slow through August as consumers anticipate the launch of the iPhone 8 in September. Apple CEO Tim Cook had the same sentiment in a recent exclusive interview with "Mad Money's" Jim Cramer, where he said leaks and rumors are beginning to crop up earlier, hurting iPhone sales.
Once the iPhone 8 launches, however, Apple's fortunes should be right back on track.
"Given the anticipated new form factor for the iPhone 8 combined with an ongoing strong mix of larger screen Plus models, we anticipate strong iPhone [average selling price] trends through C2018," Canaccord said in a note. The company modestly upgraded Apple's expected EPS for 2017, estimating a range of $10.93 to $11.58. The firm also reiterated its buy rating on the stock.
Also worth noting: Canaccord makes no mention of potential iPhone 8 delays.
© Provided by CNBC
This Simple Smartphone App May Just Trick People Into Thinking You Don't Suck at Graffiti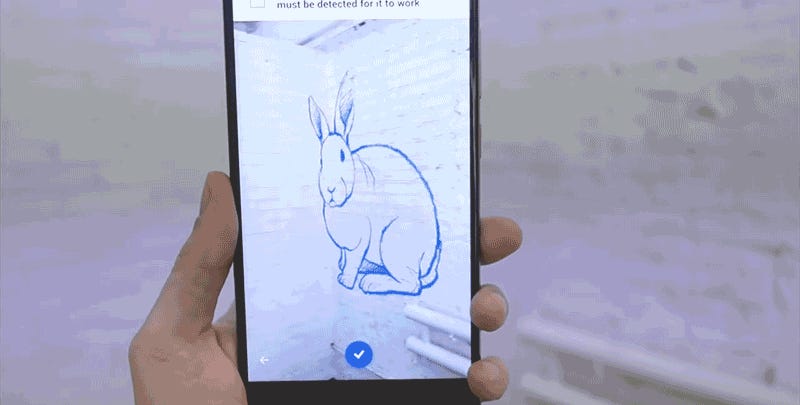 GIF
Have you ever dreamed about impressing the people around your neighborhood with preachy Banksy-inspired graffiti? SketchAR is an augmented reality drawing app that uses a smartphone and its camera to let you trace images. And when used with a device that supports Google's Project Tango technology, suddenly anyone can become a tagger who doesn't suck.
The app, available for both iOS and Android, has been around for about a month. When used with a piece of paper, the user first has to draw four tiny circles around the page so that the app can accurately keep track of what it's looking at.
But as the program's developers demonstrate in a new video, when the app is used on a device like the Lenovo Phab 2 Pro smartphone, it lets someone trace images on a much larger canvas, like an entire wall. That's because the device has Google's computer vision-powered Project Tango augmented reality technology, which is smart enough to track stuff without the need for additional markers.
So in the middle of the night you can quickly make your mark before anyone catches you. Or cheat on your art school final. We're not judging.
[YouTube via prosthetic knowledge]
HTC U11 is a new flagship smartphone that doesn't suck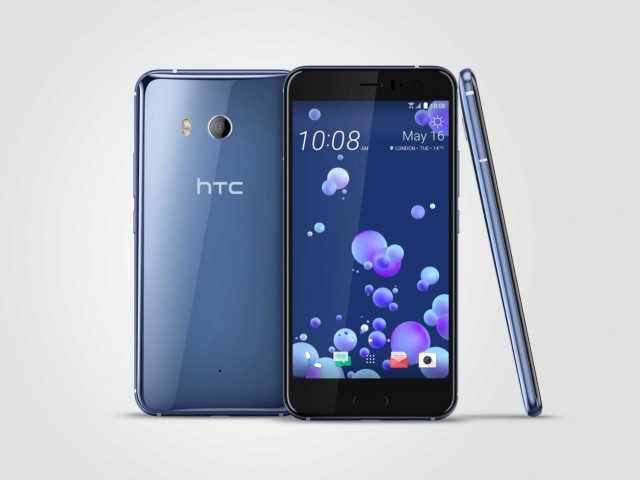 HTC today finally unveils a high-end Android smartphone that you might actually want to buy. It's called the U11 and it comes with pretty much everything you can expect in a flagship in 2017, save for that awkward, tall display that you see on rivals like the LG G6 and Samsung Galaxy S8.
HTC has had quite a few uninspiring devices in recent years, but the U11 represents a departure from that trend. It has the latest and greatest internals, the best camera around, an attractive design, and the latest version of Android. It's like HTC listened to all the complaints and decided to, you know, not screw things up this time around.
Let's get the big specs out of the way first. The U11 has a 5.5-inch display with a resolution of 1,440 by 2,560 and Corning Gorilla Glass 5 on top. It's powered by a 2.45GHz octa-core Qualcomm Snapdragon 835 processor, 4GB of RAM and a 3,000mAh battery. The battery is on the smaller side for such a big device, but there's Quick Charge 3.0 to top it up quickly.
Like I said in the beginning, what you don't get is the latest generation of display technology. And that is something that I think consumers will be fine with, at least until next year, because by keeping a standard panel on the U11, HTC has managed to retain the fingerprint sensor on the front. And there are no software keys here either, which means that that 5.5-inch panel can be used in its entirety for things like games and videos.
I mentioned that the camera is the "best" that you can get right now. That's based on DxOMark testing, which puts the U11 above all other flagships with a score of 90. The Google Pixel comes second, with 89 points, followed by HTC 10, Galaxy S8, Galaxy S7 edge and Xperia X Performance, all with 88 points.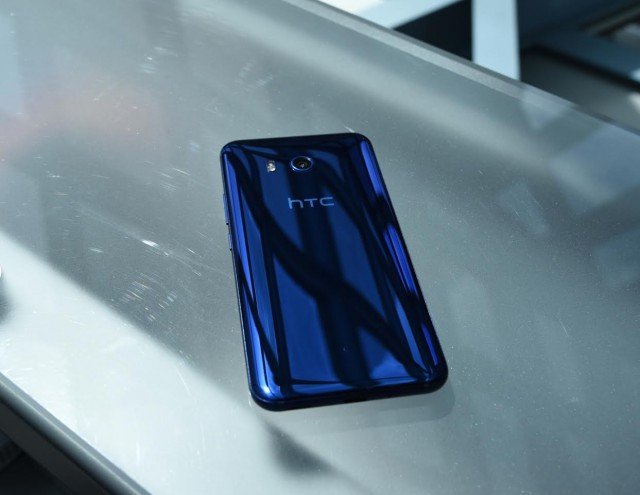 The rear-facing camera is a 12MP UltraPixel 3 unit, with fast autofocus, optical image stabilization, RAW support, optional manual mode, 4K video recording and, what I find particularly useful in low-light shooting, an f/1.7 aperture lens. That last bit is key if you want to take great photos at night, because you really need the right hardware (in this case, a large aperture) to get good results. And it looks like that's working just fine for HTC, based on the DxOMark score.
The front-facing camera isn't bad either, as it has a 16 MP sensor, some selfie modes and 1080p video recording support. HTC says that it's an UltraPixel affair too, which means that it should perform quite well in real-life conditions -- for a front facing camera, that is.
In terms of audio, HTC has equipped the U11 with dual front-facing speakers (BoomSound) and four microphones, but no 3.5mm headphone jack. There are USB Type-C headphones in the box though, and, most importantly, an adaptor so that you can hook up your existing headphones to the U11 -- with a built-in DAC converter. In the box you also get a pair of USonic earbuds.
For storage, HTC gives the U11 a 64GB UFS2.1 chip, which means that performance should be very good when opening apps or copying files around, and a microSD card slot with Flex Storage support. HTC says that you can have up to 2TB of storage on the U11, though that will depend on the availability of large microSD cards, of course.
In terms of software, the U11 comes with Android 7.1 Nougat, which is the latest version available at the time of writing this article, with Sense optimizations on top. There are some cool features thrown in, like Edge Sense, which allows you to do certain things, like open the camera app, by squeezing the edges of the phone, and up to three personal assistants.
That may sound like overkill, and it probably is. You have Google Assistant, which is to be expected on a new Android smartphone, Sense Companion, and Amazon Alexa. This is actually the first smartphone to ship with Alexa, HTC says, though it's only available for customers in the US, UK and Germany. (In China, users get Baidu DuerOS.)
What else should you know? Well, the U11 has a glass back and the whole body is water-resistant. There's support for 4G LTE networks with transfer speeds of up to 1Gbps, Wi-Fi 802.11ac, DisplayPort, Bluetooth 4.2, and NFC.
The U11 will be available worldwide starting in June, in four colors: Amazing Silver, Brilliant Black, Ice White and Sapphire Blue. There'll also be a Solar Red option too, but it will be released at a later date. It costs $649 unlocked, but you can drop that to $600 using the "LOVEU11" promo code.